Chat talks via webcam
Free chat rooms are a great tool and it has a good reason. You can meet new friends, keep in touch with old buddies, or even find his old mate. We can name many reasons to use free webcam chat! On Mnogo Chat you can chat for free! You must be at least 18 years old to use the site, but in contrast to other video chat, you'll never pay for the use of our website.New friends can easily meet you on the site. You can have a dialogue with people online just by seeing them on the screen. Exactly what do you see your partner live, makes this type of dating is unique. In particular, is quite popular on a random web camera chat, chat you can meet people from countries such as Russia, Ukraine, USA, UK, Canada, Germany, France, Mexico and many others.
Free video chat for singles
In a chat on the web camera can not be any dispute that may arise with people who are familiar to regular dating sites. When using such web sites you never know what you're actually talking to the person whose photo indicated in the questionnaire. Communicating via a webcam, you know exactly who you're talking, you can assess their gender, age, appearance, etc.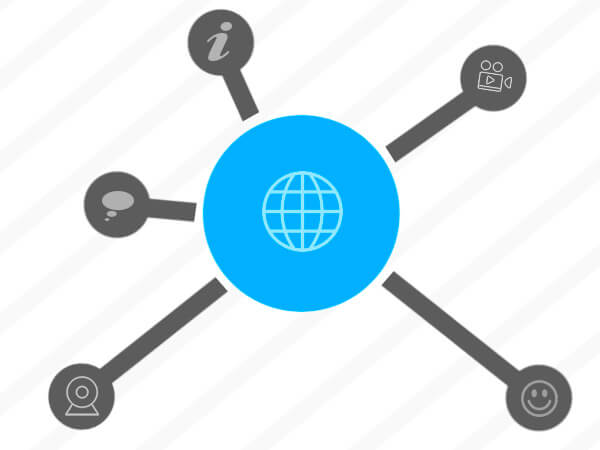 It also helps when it comes to finding potential of online communication with foreigners. When people via webcam show itself, it means that they have nothing to hide from the person you are communicating. Webcam says a lot, and people prefer to use a video-communication. This way, you will learn much better companion than when he hid behind his computer screen.
Another good thing - it is a meeting with new people through a web camera, it is very much like the meeting in real life, which, by the way, good saves your time. You can communicate through a microphone or through a text chat. Also you have the time to formulate answers to the questions that will help make you a bit more solid. Real-time conversation allows you to be honest and be yourself in front of the screen.
Last but not least, webcam chats are a great way to stay in touch with people who may live far from you, or when it is impossible to meet not virtual, but real. You can stay in touch with them on a web camera, and they will feel like bud would you all together. It is much nicer and more interesting than communication via SMS or simple phone calls! Thus, you may want to talk with someone and immediately get a response like bud would they talk to you live.
In general, online chat rooms provide a fantastic way to communicate, no matter what are your goals for this.
We wish you lots of fun with your buddies!