Free WebCam Chat
MnogoChat - the community of free communication via webcam for people from around the world. WebCam Chat collected set people to their web cameras to meet new and interesting people. This kind of communication is completely free and allows you to search for friends much faster than social networking and dating sites.
If you want to meet somebody by the web camera, join to uders of our video chat and stream your live video. But in this WebCam chat there is something much more than just a casual chat. Here, in addition to random communication is possible to fill in your profile and start broadcasting of your video. Creating an account is quick and easy. Among other things, you can create a private room for video chat via webcam. In the profile you specify the following information:
your Language;
year of birth;
your geographic location;
you also have to accept the rules of this WebCam chat;
by itself, you must be over 18 years old.
Advantages of WebCam Chat
Allows you to see, hear, and chat with friends around the world via webcam;
does not require downloading applications;
WebCam chat is free;
opportunity to choose of chat rooms.
Interaction with friends in chat WebCam
WebCam Chat allows you to invite your friends to join in a private chat room and talking on intimate themes or just join friends to share their news and get pleasure from what you see them on your computer screen. WebCam Chat - Web chat is open to people who want to meet and get to know each other in the chat.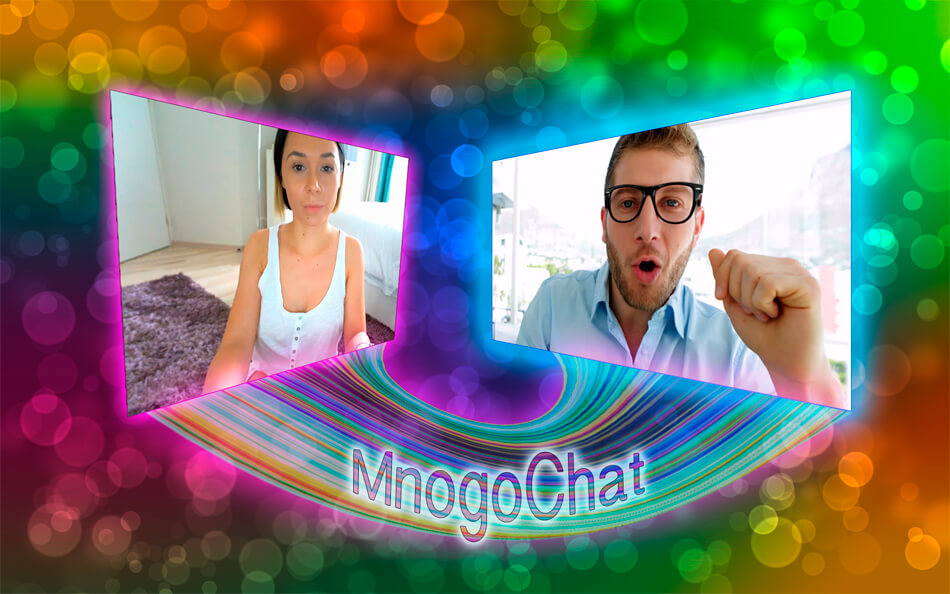 Want to learn how to quickly and easily you can find chat buddies? Turn on your webcam and make new friends now! Do not forget to advice our website in social networks.
WebCam Community on MnogoChat
Our site starts working in the direction of online social networks based on communication via the web camera, where you can view photos and profiles of their friends, and total strangers. You can easily start with them video chat or have a friendship.
Do you want to meet new people right now? Do you want to make new friends? Or do you just want to chat with someone on a neutral topic? If yes, then these online dating is only for you.
If you are looking for fun through WebCam chat, then you've come to the right place! Just connect the web camera and you can join the free stream of online communication instantly. By combining a variety of technologies to communicate video, you get a web chat with excellent characteristics. Do not forget that you can not only communicate via webcam, but also with a microphone and text chat.
If you are newcomer in the world of communication by webcam, or an experienced user, welcome to Mnogochat.com. Our visitors are people from all walks of life and from nearly every country that is connected to the Internet. We are working to ensure that our users are able to communicate WebCam chat fun, friendly and fruitful. In the future, we will try to unite all people who want to chat and meet via webcam to the online community where you can quickly and find new friends and have fun.
Enjoy free chat rooms and live video streaming
Do's video chat is something new for you? You've never been in the rooms of WebCam Chat? No problem! Just Connect the web camera and log on. It's so simple. And even if you have not camera, you can still enjoy the services of free video chat. On our site you will always find chat buddies 24 hours a day, 7 days a week.
We are constantly adding new features to our website. Much of the innovation comes directly from members MnogoChat. If you would like to contribute your ideas, we will be glad to hear them! To do this, Please let us know via the contact form. You can also write us what you liked or did not like on our site. You can also tell us how you found our site.
What are you doing? Still reading? Join WebCam chat right now!