Kazan chat room
Chat Kazan provides you an opportunity to get acquainted through the Internet with the residents of Kazan: with Russian and Tatars, with their history, culture, their traditions; and to find new friends.
Kazan is the capital of the Tatarstan Republic, the city is also called the "third capital" of Russia. Located on the left side of the Volga river, in the place where it empties into the river Kazanka. It is a modern city and at the same time the city that celebrated the millennium anniversary. The name comes from the word Kazan kettle (boiler) and for good reason. Different cultures and religions were mixed there. An old white stone Kremlin stands on the high bank of the Kazanka, and on the opposite bank there are modern high-rise buildings and sports facilities.
The visitors of the chat Kazan will be happy to talk to you. The video chat Kazan will help you to know a lot about the most interesting and memorable places of this wonderful city. In out video chat you can communicate both in Russian and Tatar languages. You can even get acquainted with the cuisine of the Tatar people, where the meat and especially lamb, beef and horse meat has long been a favorite dish.
One of the largest video chats in the Russian segment. More than 10,000 users log in daily. Various topics for communication. There is even a separate Tatar "sub-chat".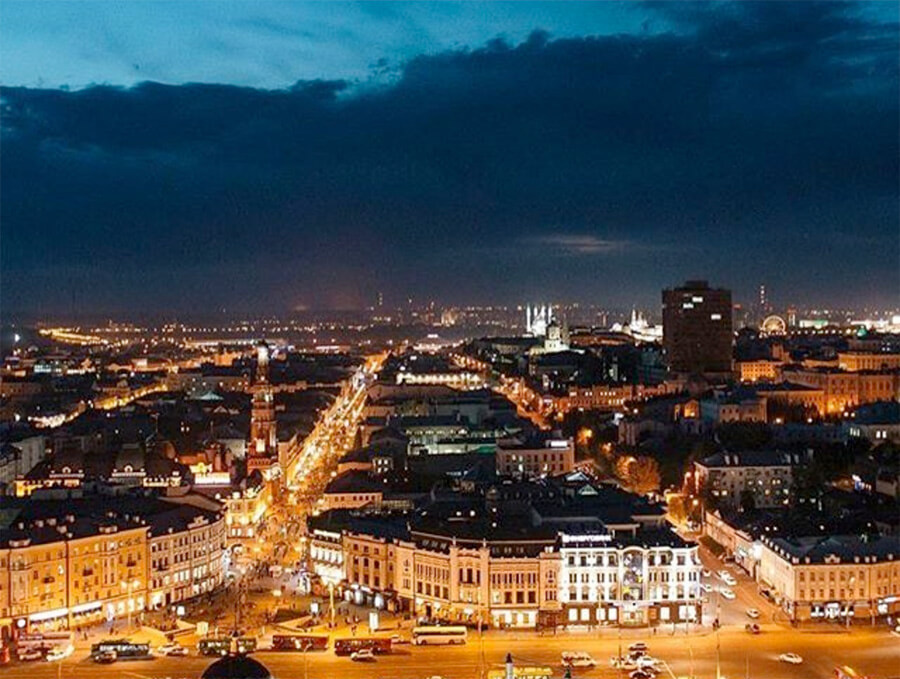 In our online random chat you will be able to find a person to talk about any interesting subject, for example to share music, or a funny anecdote, or some secrets of some special dish. By the way, the recipes of Tatar dishes are simple and interesting. No holiday table is complete without so called chak-chak, dough with honey, or without a high butter cake, called gubadia.
In Kazan, there are a lot of things to look at, including in our website. Our online chat will help you to find new friends or get acquainted with some people and they can give some very useful and important advices about how to spend a good time in this city. There are a lot of young people in Kazan, which is not a surprise, because a lot of universities are located there.
Young guys will be attracted to our chat Kazan by the opportunity to chat with girls. There is a belief that Tatar women are good wives, and the marriages in Kazan are very happy. Why not take advantage of this opportunity to get acquainted with the Tatar girls?
You also can just enter into the video chat with anonymous stranger and to talk with him on any topic you want. For example, you may be curious about the famous Kazan Cat, whose image is on many souvenirs from Kazan, or about local Leaning Tower – the tower Syuyumbike.
Tatar chat
Tatar chat is very easy to use, also it is a free chat for communication with the residents of the Tatar capital and the provinces of Tartary. Communication at any time convenient for you. You can even learn the Tatar language, and your opponent will be pleased when you greet him on his native language. Perhaps you will read wonderful poetry of "Moabit Notebook" Musa Jalil, or invited to play in a virtual Tatar Theatre of Ğäliäsğar Kamal, or offer a virtual walk through the Old Tatar settlement and pedestrian street Bauman.
Come to our Tatar chat and you can learn more about Tatar life and traditions. Enjoy communicating in out online chat!