Azerbaijan video chat
The name of the Azerbaijan Republic comes from the word "Azeri", which translates as "fire". In this country, located on the coasts of the Caspian Sea, you can find lots of temples of fire, which is not surprising, since Azerbaijan was rich by oil even in ancient times. The Republic of Azerbaijan adjacent to Iran, Turkey, Russia, Georgia and Armenia. The climatic diversity of the area is amazing: here you can find 8 of 11 different climatic types. The religious beliefs of local residents include Shiite Islam (97%), Christianity and other religious movements. We should mention a high level of tolerance of the local population.
As for the residents of Azerbaijan, they distinguish by their curiosity, courage and faithfulness to their promises. They are very emotional and temperamental. You will see it communicating in online chat Azerbaijan. Girls and guys of this country treat their families with love and awe. Most of the Azerbaijanians are happy to begin to communicate with foreigners in internet web chat. And, although the Azerbaijanian language is the official language of the country, many people also speak Russian, English and French.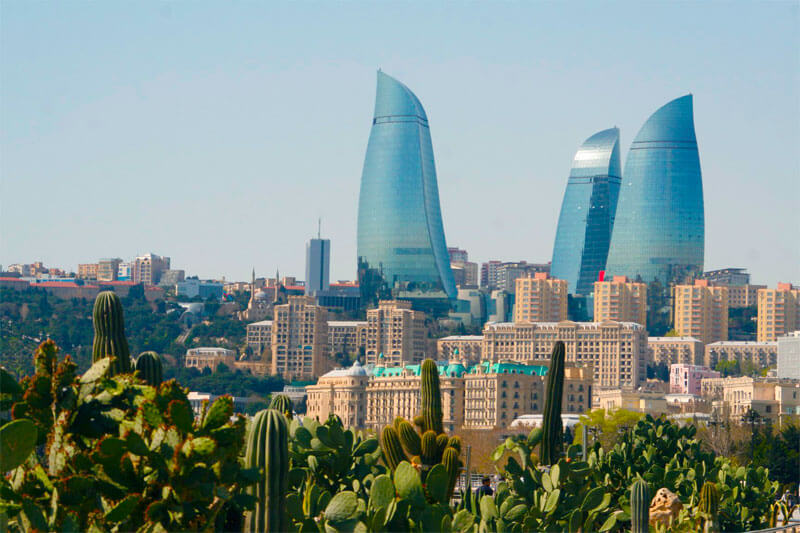 What do you need to remember coming to Azerbaijan chat:
The winter time in Azerbaijan coincides with Moscow time, and the summer time transfers for 1 hour ahead;
It is no longer a barrier for the communication in video chat if you don't know the language. Try to help yourself with body language and mimics;
Video chat is available for free, so enjoy the conversation;
Chat Azerbaijan is a chat without registration.
In Azerbaijan, for every 1000 people, there are 6.8 marriages. For 2019, 58,317 marriages took place in Azerbaijan. In Azerbaijan, there are 99 men per 100 women. Most Azerbaijanis are happy to start chatting with foreigners via web chat. Many learn the Russian language, therefore, Russian speaking in this video chat is not uncommon.
ChatRoulette Azerbaijan
ChatRoulette provides a perfect opportunity to start a video chat with a stranger and enjoy the company of a person that has completely different views and belongs to a different culture. If you don't like the interlocutor you were connected to, politely say goodbye and easily move to the next one. You are not limited in it. However, you should remember that these opportunity is available to you only if you follow the rules of decency. Try to avoid rudeness and disrespect to your interlocutor in the ChatRoulette Azerbaijan. Otherwise, you may be banned by the administrator of the chat.
We wish you to have lots of fun and to make new interesting acquaintances with visitors of the chat Azerbaijan!